Teen Choice Awards Gifting Lounge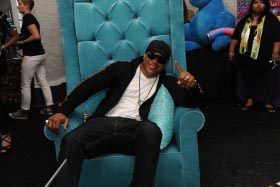 The Teen Choice Awards will be held after a week and people are so excited to see the Young Stars! Schedule a Media Sneak Peek at Lux Lounge EFR Los Angeles or New York Showroom or at the Teen Choice Gifting Suite. Don't miss it!
More about LUX LOUNGE EFR:
Lux Lounge Event Furniture Rentals provides quality furniture rentals for indoor or outdoor functions like movie premiere, movie production, events, exhibitions, conferences, festival, trade show etc. in and around Los Angeles, Orange County, Santa Barbara, San Francisco, Las Vegas, Scottsdale and Palm Springs and San Diego.
We have worked at all Los Angeles and Orange County's major venues and realize the professionalism, creativity & organization needed to make your event a success. Our commitment to customer service is reflected in our work and we take pride in our ability to offer full rental solutions to our respected clients. Quite simply – we are committed to maintaining our enviable standing for excellence.
We have been offering a professional and efficient delivery service by ensuring your furniture arrives in excellent condition and on time.
We are a Los Angeles based full service company and since 2004, we have been providing lounge furniture rentals solutions to major entertainment brands, corporate clients, lifestyle publications, event planners and individuals.

OFFICIAL PRESS RELEASE
MEDIA IS GRANTED A SNEEK PEAK INTO THIS YEARS "TEEN CHOICE AWARDS" GIFTING LOUNGE!
LOS ANGELES, CA.–(AUGUST 2, 2013)–The Invitations are out, the Stage is set and the Star studded Decor is every Designers dream!
The Teen Choice Awards are a little over a week away and Fans are ready to see the "Who's Who" strut down the Red Carpet! Although the Awards are exciting, Hollywood's Young Stars are most excited to get into the "Teen Choice Gifting Suite". This venue becomes the hangout, where these young Artists get their inspiration for their next Video, Movie or Party. The honor for this year's Designer Decor will be provided by LUX LOUNGE EVENT FURNITURE RENTAL (a bi-coastal Luxury Event Rental Company).
The Design concepts for the Teen Choice include the finest furnishings, lighting and accessories encompassing an extensive and varied style from Miami Chic to Funky and Fun with a splash of sparkle. Lux Lounge EFR has spared no expense for this event, bringing in "Sparkle" Josh Johnson of the HGTV Design Star Fame, to add his touch of Glam to this over the top Award Show.
Schedule a Media Sneak Peek at our Los -Angeles or New York Showroom or at the Teen Choice Gifting Suite presented by Backstage Creations (@ Universal) before anyone has a chance to see it!

For More Information or Interview:

Colleen Cole-Velasquez
Director of Media Relations
Pulse Media International
(915) 667-5146
Colleen@pulsemediainternational.com