View Cart
"Palette Bar" was successfully added to your cart.
Jasmine Backbar (Gold)
Dimensions (W * D * H): 36″ X 12″ X 80″
This 4-tier shelf offers a stylish way to store and display. Designed with a bright metallic finish, it features sturdy metal construction, clear open shelves and clean lines that create four layers of storage for your event..
Related Products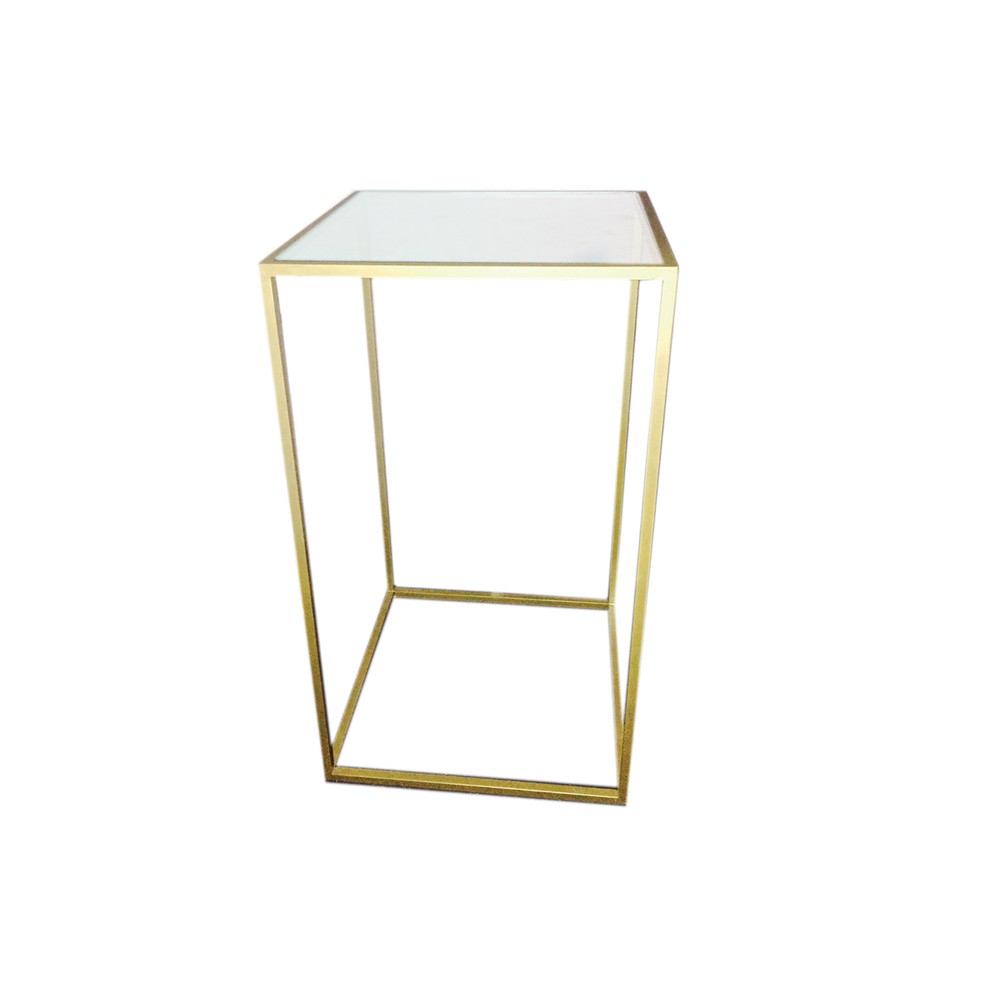 The Metro High Boy Table is a sleek table perfect for any event that comes in silver and gold.
Dimensions: W24" x D24" x H42"
Get Quote