Joslyn
The Joslyn collection consists of one beautiful sofa that can easily sit 3 people and is made from a very comfortable plush material. The sofa can prove to be a great addition to many types of events, and you should definitely think about including it at your own.
Showing the single result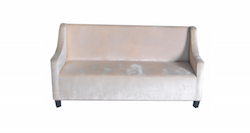 5.00 out of 5
Introducing the Joslyn Sofa made of plush material and easily seats 3 people.
Get Quote