Watt Floor Lamp
Categories: Floor lamps, Gold, Lighting, Steampunk.
Tags: beautiful, Filament Bulb, floor, lamp, luxury, Pulley Style, Stylish, watt.
The Watt Floor Lamp features pulley style brass housing and filament bulb.
Dimensions: W15″ x H69″
The Watt Floor Lamp is a stunning golden-colored floor lamp from our unique Steampunk collection. It features a pulley style brass housing and a filament bulb. You can use it at any type of retro, industrial event and it will fit perfectly into its surroundings. It will bring elegance and style with its unique rugged, industrial yet stylish design. While you're at it, you should take a look at the rest of this collection. The Steampunk houses plenty of products that will be great in combination with the Watt Floor Lamp.
Related Products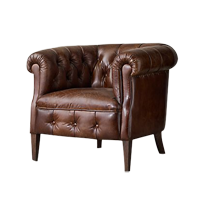 This tufted Gentleman's Arm Chair is essential for the Speakeasy look.
Dimensions: W35″ x D35″ x H30″
Get Quote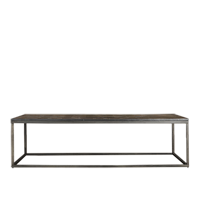 The Graham Bell Coffee Table is iron cube framed coffee table topped with reclaimed wood.
Dimensions: W55″ x D35″ x H18″
Get Quote