Even at the first glance, this Sinatra Loveseat is quite the epitome of style and wealth. No wonder it's part of the exclusive Glamour collection. You can thus be sure that your event will be far more successful with the Sinatra Loveseat in it. The furniture piece boasts an amazing design and gorgeous white and gold colors. This is something that will definitely astound your guests. If you agree, then make sure you check the rest of the collection, since the Sinatra Loveseat is not the only such product.
Additional Information
| | |
| --- | --- |
| Dimensions | 26.2 x 54.3 x 30.7 in |
Related Products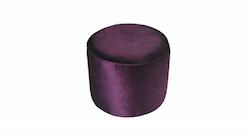 The Monroe 18″ Round Ottoman (Aubergine) is made in velvet and acts as a centerpiece to any event.
Get Quote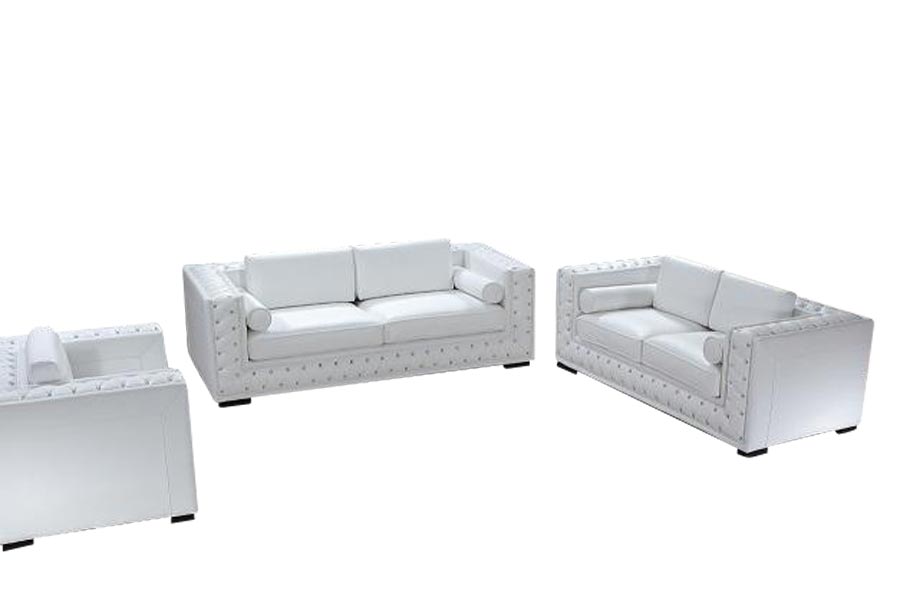 The Jazz Dublin Leather Sofa stands out with white leather and stainless steel accents.
W89″ x D38″ x H31″
Get Quote