Houston Corporate Event Rentals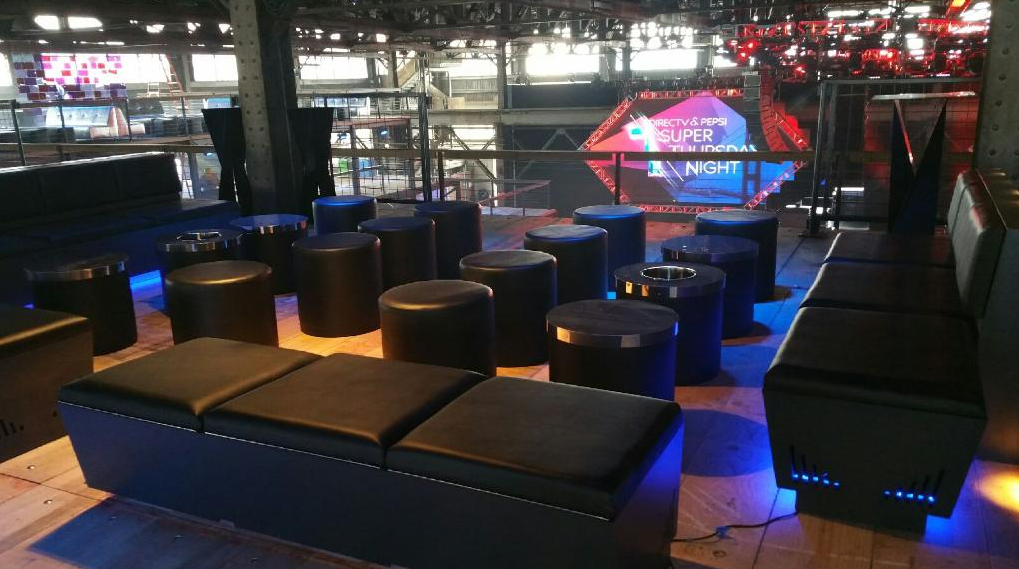 Premier Houston Corporate Event Rentals
Lux Lounge Event Furniture Rentals offers premier Houston corporate event rentals. Lux Lounge is a nationwide furniture rental service company specializing in music festivals, sporting events, conventions, corporate events, set decor and more. For the most stylish furniture and custom fabrications tailored specifically to your unique event, turn to our team of interior design and event specialists.
Did you know that Houston, Texas is the fourth largest city in the United States? With a population of over 2.196 million, Houston is known for its sprawling, metropolitan landscape. When it comes to Houston corporate event rentals there is always a need for eye-catching furniture and a reliable team to provide it. Whether you are in need of Houston corporate event rentals for a sporting event like Super Bowl LI and all the parties that go with it, to event decor for the Houston Music Festival in the Spring, our team can help your creative vision come to life.
Event decor and event custom furniture have never been more tangible and fluid. Lux Lounge has years of experience developing custom fabrication systems and cultivating a range of stylish event furniture rentals. Our team of innovative event decor specialists takes a special pride in our creative furniture collections that are perfect for your furniture rental for music festivals, furniture rental for conventions, and furniture rental for sporting events needs. Houston corporate event rentals are our forte, as our custom concepts and designs have the ability to transform and elevate your unique event.
Everything You Need for Houston Corporate Event Rentals
Our Houston corporate event rentals are effective and aesthetically pleasing for all of your event decor needs. Houston is home to the George R. Brown Convention Center, which opened over 25 years ago. Conveniently located in Downtown Houston, the Convention Center is one of the city's largest buildings and has over 1.2 million visitors every year. Lux Lounge offers a range of premium seating options and furniture rentals for your event, with custom fabrication as an added plus.

In 2017, Houston will serve as the proud host to the fifty first Super Bowl. When it comes to furniture rentals for sporting events and parties connected with Super Bowl LI, we have everything you need for a memorable experience. We have a huge range of event decor and custom fabrications to make your party unique and branded to your exact specifications. See more pictures from our Super Bowl event here.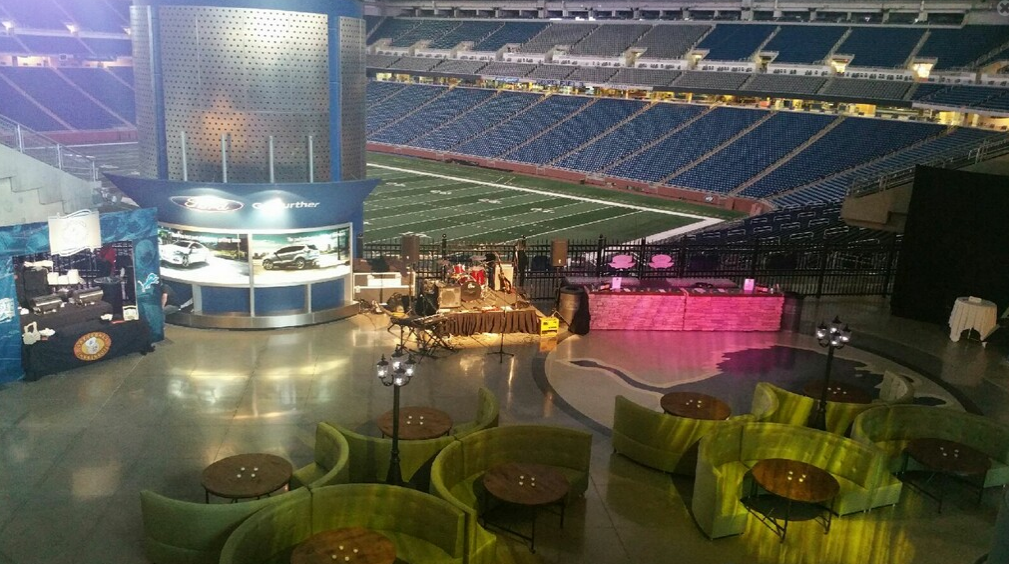 Event Decor & Event Custom Furniture include:
Banquettes
Bars
Barstools
Benches
Bournes
Carpets and turf
Chairs
Chaises
Charging stations
Cube seats
Floor lamps
Heat lamps
Lighting
Loveseats
Mirrors
Ottomans
Outdoor Furniture
Pillows
Props
Sofas
Stanchions and red ropes
Tables and more
Our corporate event furniture rentals, services for music festivals, conventions, sporting events, and event decor are all available in an array of vivid colors and luxurious materials. There truly is no limit to your event custom furniture and our Houston event rental specialists are only a phone call away. To learn more about Lux Lounge EFR and our range of luxurious options for Houston corporate event rentals, please call 888-247-4411 or visit our website.