Our Darija Back Bar will certainly grab the attention of many. This super stylish shelf is crafted from quality material like iron and wood; making it sturdy and durable. This shelf has 6 shelves one below the other. These shelves are made from glass. The background or backside of this shelf has intricate quatrefoil design cutwork with mirror finish. The entire shelf is dyed in shinny antique gold.
Dimensions: (72″h x 24.5″w x 17")
Related Products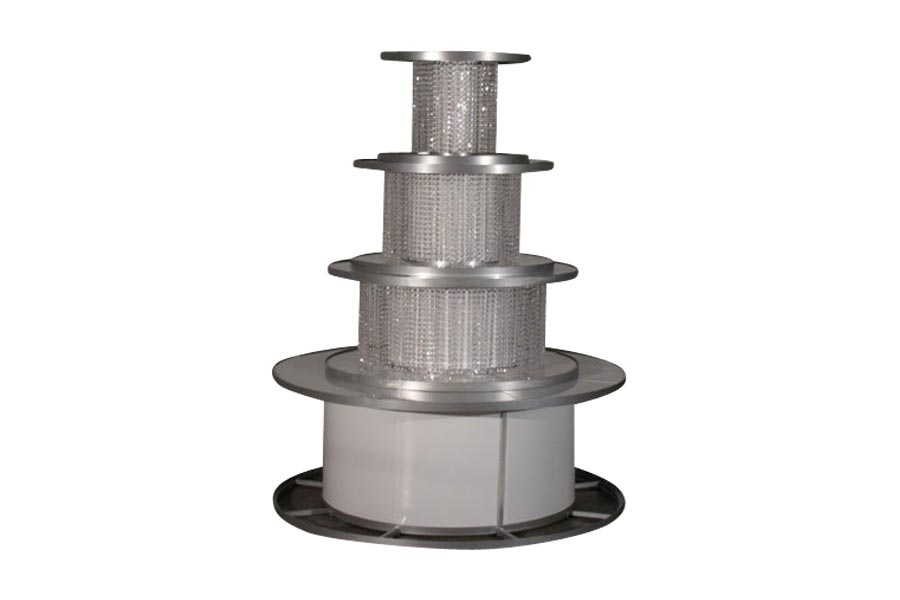 The Illuminated Crystal Tiered Back Bar A comes with wireless multi-color LED lighting and can hold about 350 bottles.
W84″ x D84″ x H188″
Get Quote